COME EAT WHERE THE BEARRR FEEDS YOU!
BEARRR APPETIT RESTAURANT
All's cozy and yummy in the hungry bear's tummy at Bearrr Appetit restaurant at Lydia Mountain Lodge! Chef Michael is proud to bring you a wonderful culinary experience at Bearrr Appetit restaurant. And for decor – we're bringing everything you've come to expect of Lydia and her rustic elegance, but with a shamelessly big plate. DON'T forget to bring your honey.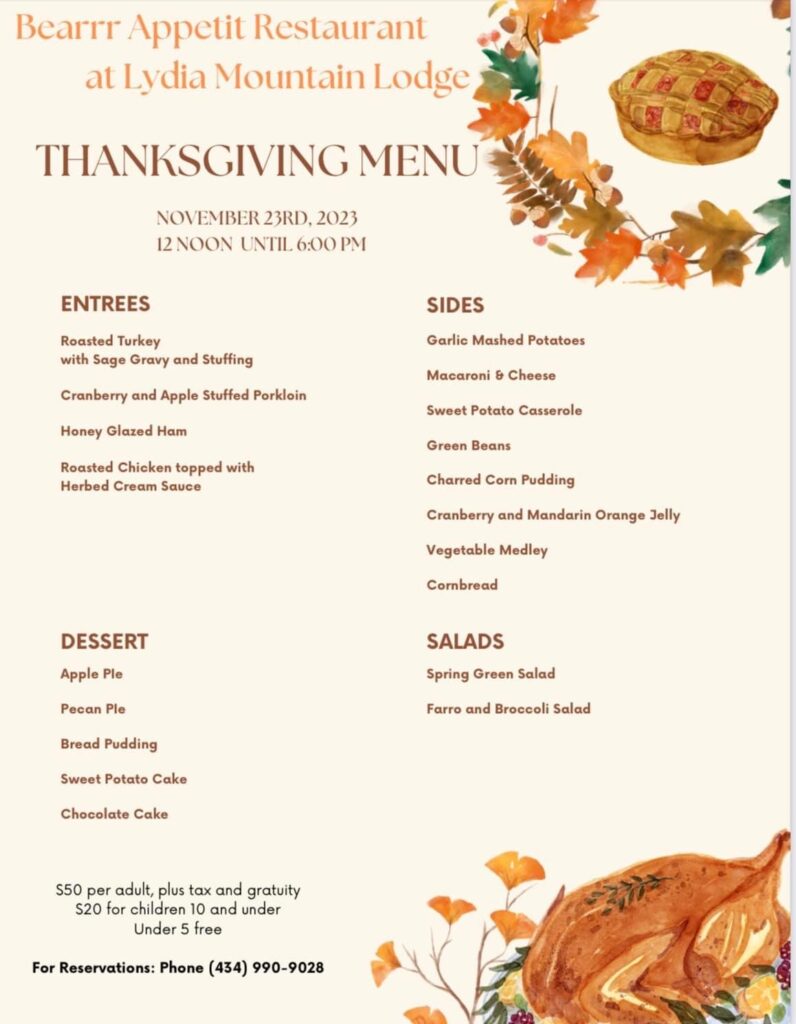 "THIS PLACE WAS WONDERFUL! GREAT SERVICE!! HAPPY PEOPLE. FOOD WAS AMAZING. BEST PIECE OF BACON I HAVE EVER HAD. REAL BUTTER! WE SAT NEAR WINDOWS WITH A WONDERFUL VIEW! PERFECT!"
– DANIEL R
INSIDE OR OUT – TAKE IN THE VIEW
Bear Appetit seamlessly blends indoor and outdoor dining amidst stunning mountain views – and our warm and friendly service will make you feel right at home. Take in the fresh mountain air while savoring Chef Michael's mouth-watering dishes that celebrate the region's natural flavors. With a cozy indoor fireplace and a spacious outdoor patio, Bearr Appetit provides the perfect ambiance for any occasion, be it a romantic dinner for two or a gathering of friends. Come hungry and leave happy!
HOURS
Mondays – Thursdays: 9:00 AM to 4:00 PM
Friday and Saturday : 7:00 AM to 10:00 PM
Sunday: 7:00 AM to 6:00 PM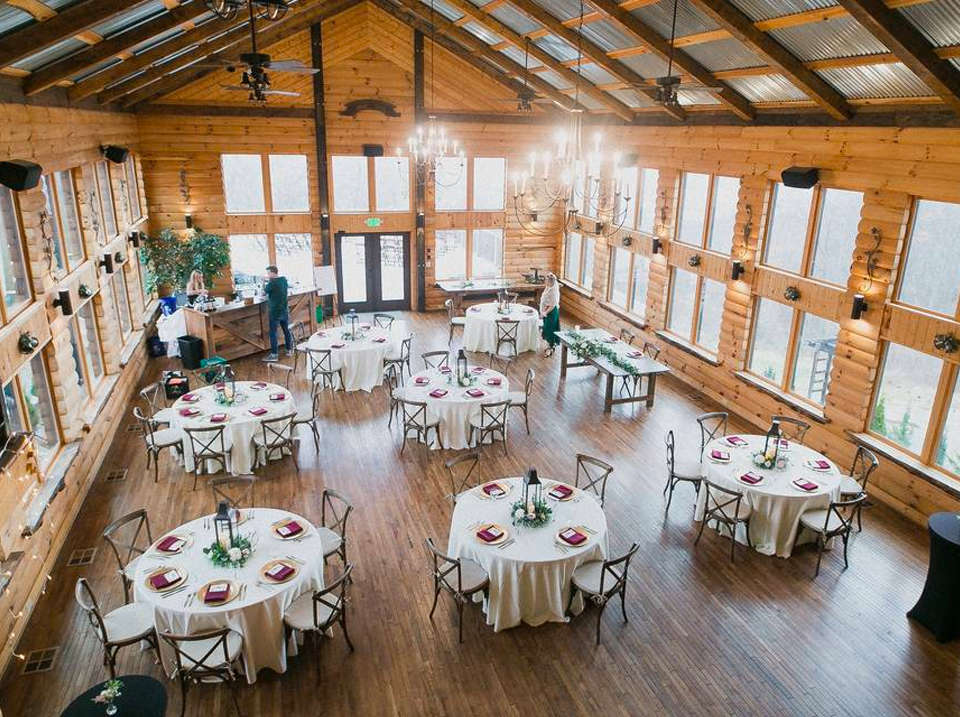 CATERING
Whether it's breakfast, lunch, or dinner, Bearrr Appetit has got you covered. Don't wait to sink your teeth into ourir satisfying meals – order now and experience true culinary bliss!
HEAR FROM OUR GUESTS
Patrick & Leann Spears, Ruckersville, VA
"Absolutely wonderful! A little piece of heaven… Your hospitality has been amazing! We couldn't have asked for more. I'm going to tell everyone I know about these cabins…"